As the Eclipse approaches, the forces of shadow are emboldened by the impending darkness and seek to snuff out the light with a massive invasion. Trovians around the world must gather their strength and take the fight to them!

Daily Login Rewards
Login to Trove every day during the Portal to Darkness event to pick up loot like Patron Passes, Dragon Coins, Chaos Chests, and much more!
Plus, each day in August that you login you'll pick up a Pirifario's Token. Save up enough and they can be used in the Radiant Dayspring bench to craft awesome items like the Techno Tortoise mount and the Hungry Hydrakken Hatchling ally!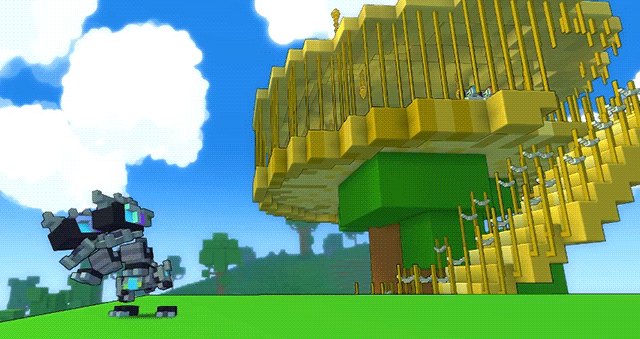 Portal to Darkness
Tackle 8 new missions as the forces of light and darkness face off in the ultimate battle for dominance over all the worlds. Defeat enemies of the light and use their tools of destruction to discover their insidious plans and turn the tide of battle!
Atoll of Madness
Follow the new missions and you'll soon be tasked with building a portal to darkness. Enter the Atoll of Madness – here you'll discover that which wishes to block out the sun and fight to stop this dire invasion.
These custom portals to a brand new pocket dimension can be traded so feel free to share them with friends or put them on the Marketplace. The Portal to Darkness event only lasts through August 21st but the portals can be used indefinitely.
The Portal to Darkness will usher in the rising Eclipse. Are you ready?
Talk to us about the ongoing Portal to Darkness event in our forums.
This article was automatically generated from official news posts, it may be expanded later.
Source: http://www.trionworlds.com/trove/2017/08/08/portal-to-darkness-daily-login-rewards/
Related Pages
Comments
Contribute to the discussion or help improve an article by leaving a comment below.
Add Comment
You must be logged in to add a comment.