This week in Trove we're ratcheting up the chaos! Read on for the latest Trove news.

Playing Trove on consoles?
Chaos Factor is doubled! Get two Chaos Chests for every point of Chaos Factor you have. Pick up a Patron Pass and get 4 Chaos Factor added to however much you have already.
The top Chaos Chest prize this week is the Arcanium Crawler mount. This eight legged freak is a frighteningly cool critter.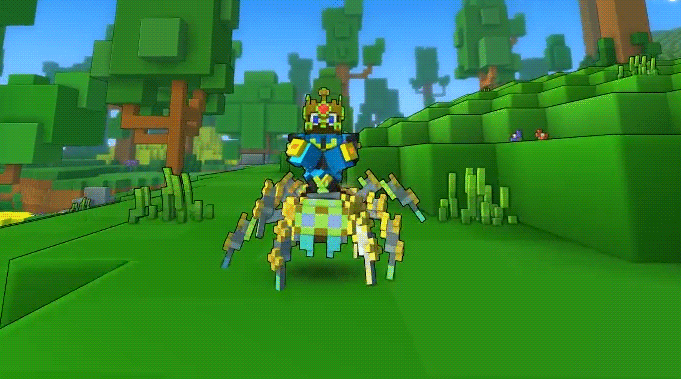 Playing on Windows or Mac?
You can also take advantage of the double Chaos Factor this week!
Top Chaos Chest loot this week is a Chaos Mega Core! This prize gives players a variable sized stack of Chaos Cores that can be used in crafting Classes, costumes, or mounts from the Chaos Crafter.
The Trove Store has the Dragon Weekly Deal running. This special pack contains 15 Greater Dragon Caches, 2 Diamond Dragonite Pouches, and a Golden Dragon Effigy that unlocks one select dragon you don't already have unlocked.
Thanks for playing and for being part of our fantastic community! Have a great week, Trovians!
Discuss this week in Trove on our forums!
This article was automatically generated from official news posts, it may be expanded later.
Source: http://www.trionworlds.com/trove/2017/03/28/this-week-in-trove-march-28-2017/
Related Pages
Comments
Contribute to the discussion or help improve an article by leaving a comment below.
Add Comment
You must be logged in to add a comment.