News
Latest Trove and Trovesaurus news
It's the Final Countdown to Geode Blast Off!
#Blog
,
Thanks for your entries into the Trovian Artists Challenge contest,
SkyRider3217 has selected some winners.
We are very happy to announce the winners for the Home of a Trovian Hero - Cornerstone Contest. Thank you all for your participation. Highlights were picked by
Swiftnightshadow and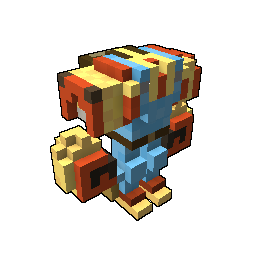 Evilagician.
Mau5fest is a time where we celebrate the cakeday of our friend
mau5head. Create fan art based on mau5's Trove characters for a chance at some goodies.
This week's livestream is coming from the Xbox One! We're going to take a look at Luxion's loot, talk about the Rise of the Sunseeker event, visit some epic Xbox One Club Worlds, show off player created art, answer your questions, and do our famous giveaways! Also, a reminder: we're also planning a Trove – Geode livestream on launch day, June 26th, so be there for the celebration!

Luxion of the Golden Hoard is a gorgeous dragon who returns to the Hub twice a month to trade goods for Dragon Coins. You'll find Luxion near the Dragon Crucible starting on June 14. Luxion's wares have been tweaked to bring about an infusion of awesomeness. Luxion will vanish at 4AM PDT (11AM GMT) on June 17, so don't wait!

Thanks for taking part in our Desert Frontier biome art contest, the judges this month are
MochaMint and
Ylva. Making a debut (or return?) this month is extra community rewards for the top voted art (not selected by judges), comments by
SkyTheVirus.
Quest Chain - Rise of the Sunseeker- June 12, 2018 - June 25, 2018
#Event
,
Trovians! Sunseeker
Rowan traveled all the way from the planet, Geode, to ask for your aid. Help him build the Solidarity, from Tuesday, June 12, 2018 to Monday, June 25, 2018 on PC's and Consoles.