Comments and Likes
Comments

0
Likes

4
You must be logged in to add a comment.
TMOD MetadataShow
Author: SkyTheVirus
Tags: Ally
Notes: Replaces the Egnamic Void Dweller into a small Smolder ally
Mod FilesShow
blueprint

13

+

c_c_griffon_chaos_body_01
c_c_griffon_chaos_body_02
c_c_griffon_chaos_foot_bl
c_c_griffon_chaos_foot_br
c_c_griffon_chaos_foot_fl
c_c_griffon_chaos_foot_fr
c_c_griffon_chaos_head
c_c_griffon_chaos_jaw
c_c_griffon_chaos_tail_01
c_c_griffon_chaos_tail_02
c_c_griffon_chaos_ui[skyrider3217]
c_c_griffon_chaos_wing_l
c_c_griffon_chaos_wing_r
Replaces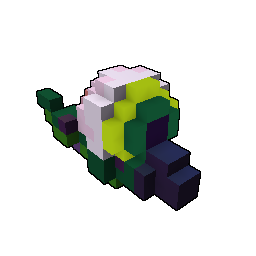 Enigmatic Void Dweller
---
VFX
None
Donate to SkyTheVirus
Send this author a PayPal gift!
Info
Extra information for this mod.
Created: April 21, 2021
Submitted: April 21, 2021
Accepted: March 17, 2022
Type: TMOD
Originality:
Inspired Work
Trovesaurus Views: 516
Downloads: 22
Inspired Work
This idea or design of this mod has been inspired by something else.
Ally version of
Smolder
Related mods