Text
A little something for the modding challenge/prompt shared on the Trovesaurus Discord. I hope it's not too far-fetched but I felt like mashing the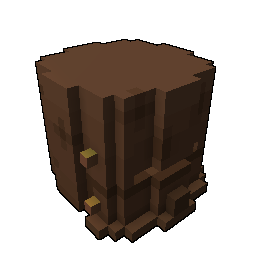 Bandit's Bastion into a robotic theme and mixing it up with a Permafrost-related item would bring some good old Cyberian Tundra feeling. (I guess that didn't happen, however.)
Anyway, it was a fun project, and I'm looking forward to make more of these if I get inspired from these "challenge sheets".
(Sorry for the screenshots' quality, the mod does utilize transparency at certain parts but unfortunately they didn't get captured for some reason.)
Comments and Likes
Comments

0
Likes

5
You must be logged in to add a comment.
TMOD MetadataShow
Author: MagicMate
Tags: Ally,Neon City,Permafrost
Notes: This mod turns the Fractious Fury into a high-flying, hail-hurling hero from the Cyberian Tundra!
Mod FilesShow
Replaces
Fractious Fury
Info
Extra information for this mod.
Created: April 7, 2019
Type: TMOD
Originality:
Inspired Work
Trovesaurus Views: 713
Downloads: 64
Inspired Work
This idea or design of this mod has been inspired by something else.
Modding challenge shared on Trovesaurus.
Used items:
Related mods