" Keeper of forests, caretaker of the fields, the flowers bloom alongside the green.. "

Versions

V 1.0 Initial upload!
Hope you enjoy! ♥
Download Sylvan Savior (V1.0)
Text
---
| | Mᴏᴅᴇʟ Pʀᴇᴠɪᴇᴡ | |

Helm • Costume • Staff • Ice Chunk
---
|
| Mᴏᴅᴅᴇʀ Mᴇssᴀɢᴇ |

|

Partly inspired by the
Sylvan Hood Helm!
I felt like it needed a bit of updating, the helm I mean, so I added my own flare to it, putting in more horn-branch colours and adding patterns to make it feel more elegant and still compliments "Forest," "Fae," as well as it's mage attributes.
First of all, who was lucky enough to bump into
sirmccree in-game? Wait, sorry that wasn't meant to sound as "in your face" as it was meant to be, I just wanted to share I met an old modder who I had extremely high hopes for within their modding days, and I'm happy to see that they're back and ready for action, possibly. I still hope you are, yo! :D
Additionally, one of Cree's first questions, which turned out to be a request, was to create a Forest/Flower based Ice Sage; I was reminded that they made
[Costume] Forest Spirit Ice Sage, and I really wanted to put my own spin into it, staying true to the creator and most definitely hoping to see more from them.
I loved their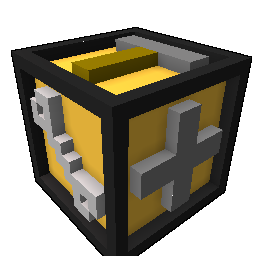 Bitter-Sweet Bug, and I hope within the near Acceptance Thread, they've got time to suggest it and completely get it in-game! \o/
Another additionally, I just want to promote
Treevenant Set by
BigBlackRayquaza since they've done a similar theme as of forestry, but more on the lines of the strongest of barks to protect us all! [my gosh that sounds like a perfect new concept for a mount...]
Other than that, I hope you enjoy this costume! Unfortunately, I won't be able to provide any VFX since I have no clue how to set my textures or create my own animation for said textures, but I hope it makes sense with the following Concept Art I'll share! :D
- Soon to be submitted Art concept! -
With all that said and done, please enjoy the mod! ♥
---
Delicious on Trove
Comments
Contribute to the discussion or help improve an article by leaving a comment below.
Add Comment
You must be logged in to add a comment.
Replaces

[collection=Level 10 Ice Sage; Costume]
[style=Chilly Channeler; Staff Weapon Style]
Ice Sage Level 10 Helm
Info
Created: January 11, 2019
Updated: January 10, 2019
Type: TMOD
Originality:
Original Work
Trovesaurus Views: 261
Steam Workshop Views: 945
Downloads: 29