Turns the Lvl 20 Pirate Captain costume, Pirate's Pride and Overboarded Cannon styles to a traditional traveller's threads to spread Turkeytopia cheer in style!
Versions
Initial upload. I hope you'll enjoy! =)
Download [Costume] Peg-leg Pilgrim (1.0)
Comments and Likes
Comments

0
Likes

4
You must be logged in to add a comment.
Replaces
Level 20 Pirate Captain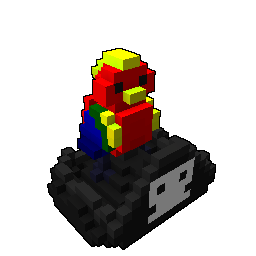 Pirate's Pride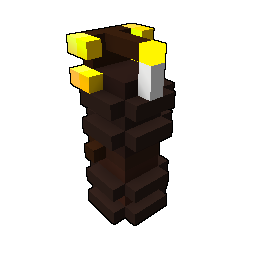 Overboarded Cannon
First Mate (parrot), turret, Pretend Pirate (decoy), Man o' War (ultimate), Man o' War's projectile models
Info
Created: July 22, 2018
Submitted: April 6, 2019
Type: TMOD
Originality:
Inspired Work
Trovesaurus Views: 941
Downloads: 42
Inspired Work
This idea or design of this mod has been inspired by something else.
Big thanks to [user=Delicious] for providing additional, high quality preview clips&images! =)
Li'l note: The projectile uses the same model as different cannons, so don't be surprised if strange bombs are lobbed at you in dungeons or your boat's cannon is filled with them. =)
Li'l note #2: Since the colors were taken from the
Progressive Pilgrim hat style, the mod will go with it fine, I just thought to make an additional hat style in case you'd like to keep your character's head customizations.