Valentines Contests News
Posted February 1, 2017 by
Etaew (PC) and viewed 3,351 times.
During February we're hosting several contests for the Valentines theme. Artists, Builders and Modders are invited to our party.
---
Dates
Wednesday, February 1, 2017 to Wednesday, March 1, 2017
Task
Notes
You can enter into multiple categories
You can enter multiple times per category
You can only win a category once
Rewards may change subject to feedback
Artists
Create a piece of Trove related fan art which celebrates Valentines

whether this is the love you share for your ally or mount, or for another Trovian

Upload your entries to the Trovesaurus Gallery with the tag Valentines ART Contest
All art must be your own work, we encourage you to sign your names on entries.
Builders
Take the best looking screenshot from Trove that you can that fits the Valentines theme

This could be a club world build, your character, a biome (sunset) or a cornerstone, it can even feature more than one person
Make the entry look as pretty as you can by hiding the UI and thinking about positioning

Upload your entry to the Trovesaurus Gallery with the tag Valentines SCREENSHOT Contest
Modders
Create a mod that celebrates Valentines

whether this is an ally/mount involving a heart, or a costume inspired by Heartbreaker

Upload your entry to the Trovesaurus Mods section and add it to the Valentines 2017 Contest mod pack

We judge the contest on the uploaded images alone, we don't have time to test every mod, make sure you add a good selection of images
Rewards
Each category will reward at least:
3 winners of 3x Reward Tokens
9 winners of 1x Reward Tokens
---
Related Pages
Likes
You have to be logged in to like this.
Liked by 16 people so far. Show
MaxSixth(thikcat email)
(PC)
DrNinja
(PC)
WyvernWarrior223
(PC)
MihQ
(PC)
snivygamingjjd
(PC)
UziEl
(PC)
Shinokami007
(PC)
kiloudu14
(PC)
ravenouskilljoy
(XBOX)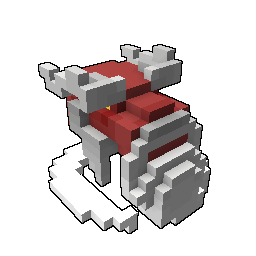 DeftGaitJameson
dire_fighter
(PC)
Gradius
(PC)
musicsound
(PC)
BlueEyeLeaucistic
(PC)
Lizzer
(PC)
Beast4Strike
(PC)
---
Comments
Contribute to the discussion or help improve an article by leaving a comment below.
You must be logged in to add a comment.