This Week in Trove – January 10 News
Posted January 10, 2017 by
Etaew (PC) and viewed 823 times.
This week in Trove we have some great stuff going on so we thought we'd give you all the deets. Do the young people still say "deets"? Did they ever? Fantastic!

Playing Trove on consoles?
The top Chaos Chest prize this week is the incredibly powerful Bulldozer mount designed by Screamheart!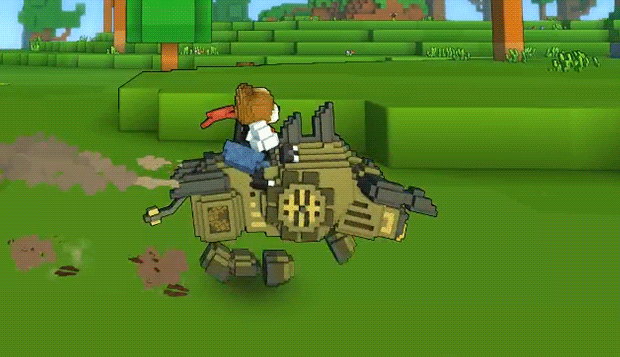 This unstoppable force is a steampunk lover's dream come true. In Club Worlds this mount will run directly through terrain and collect blocks while you go. What a huge help for clearing large areas of terrain quickly!
In addition to that epic Chaos Chest loot you'll also get double Cubit payouts for filling the Star Bar each day. Just complete dungeons to fill that bar right up. This is a fantastic way to earn Cubits fast!
The console beta is in full swing with some major updates on the way. We'll share more details on what is to come very soon.
Playing on Windows or Mac?
Top Chaos Chest loot this week is the BL-0550-M Off-Road Custom mount by Ainogommon!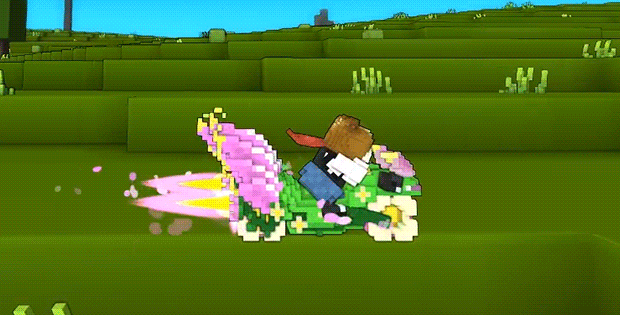 Put the petal to the metal with this botanical beauty. Turn heads and come up smelling like a rose.
The Weekly Deal on the Trove Store is a real gem. Pick up a pack of 20 Gem Booster Boxes, 8 Empowered Gem Boxes, and 50 Diamond Dragonite!
On PC we're running the final stage of the Snowfest event and there is a ton of cool stuff (no pun intended) going on.
These events/deals are live now and will run through Monday, January 16th. As we kick off 2017 there's never been a better time to come out to play!
Join the discussion on our forums.
This article was automatically generated from official news posts, it may be expanded later.
Source: http://www.trionworlds.com/trove/2017/01/10/this-week-in-trove-january-10/
---
Related Pages
Likes
You have to be logged in to like this.
Liked by 2 people so far. Show
lurkingfuhrer
(PS4/NA)
LilAlloy1
(PC)
---
Comments
Contribute to the discussion or help improve an article by leaving a comment below.
You must be logged in to add a comment.